An eight-year-old boy and 17-year-old girl were bitten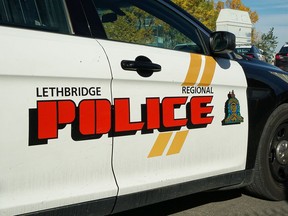 Article content
A child and a worker at a summer camp in Lethbridge were taken to hospital Wednesday after they were bit by a loose dog.
Article content
Lethbridge police said two pit bulls were reported loose and unattended in the schoolyard of Dr. Gerald B. Probe Elementary School in west Lethbridge around 12 p.m. An eight-year-old boy who was attending a summer camp was approached by one of the dogs and was bitten in the face, an LPS news release said.
A 17-year-old girl who was working at the camp was bitten in the arm when she intervened. Both were taken to hospital by EMS to be treated for their injuries. The remaining kids at the camp were taken to safety.
One of the dogs was found with its owner while the other one was found in a nearby backyard. Both dogs were seized and are in the custody of Community Animal Services, who are now leading an investigation into the incident.