Analysis: Existing safeguards against self-incrimination and the right to silence don't apply because the suspect is not in custody and is unaware they are speaking to the police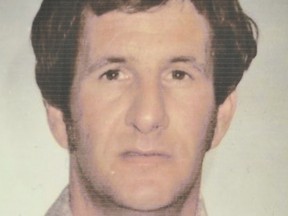 Article content
The RCMP's Mr. Big undercover tactic continues to confound judges despite being blamed for numerous wrongful convictions and nearly a decade after the Supreme Court of Canada warned of its perils.
Article content
In a recent decision, supported by Chief Justice Robert Bauman and Justice Bruce Butler, Justice Elizabeth Bennett confirmed the first-degree murder conviction of Garry Handlen for a 1978 killing based on a confession produced by one of these elaborate undercover operations.
Article content
The Crown did not proceed with a second charge that he killed another girl, Kathryn Hebert, in 1975.
The trial judge excluded that confession while admitting his statements about Monica Jack during the 2014-2015 operation in which Mounties played criminals committing apparent crimes and violence to snare him.
The decision once again raises the nettlesome legal thicket around by this controversial ruse.
Hundreds of B.C. crimes have been solved by using this made-in-Canada police feint, but numerous individuals have also been wrongfully convicted.
Article content
In 2014, the Supreme Court of Canada said the potential for a miscarriage of justice was so great that judges needed to scrutinize police conduct before accepting any confession to ensure the trap did not snare the innocent.
First mentioned in a 1901 Manitoba murder, in which two detectives acted as comrades in crime to trick the suspect, the tactic was described as "vile," "base" and "contemptible." Nevertheless, the man was convicted.
In the early 1990s, the RCMP embraced the technique with gusto — particularly in B.C.
The infamous Atif Rafay-Sebastian Burns cross-border family murders pivoted on a Mr. Big scenario video of them coldly discussing the heinous slayings.
In the U.S., such evidence would be deemed illegally obtained, but American courts accepted it from Canadian police because the technique is legal here.
Article content
The decision sparked a strong, but unsuccessful, Innocence Project campaign led by Rubin "Hurricane" Carter, the wrongfully imprisoned boxer lionized in a 1970s Bob Dylan song.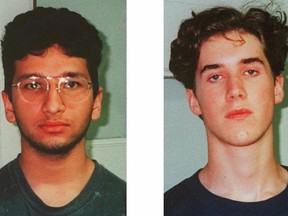 For years, the RCMP fought to keep details of the scam hidden while critics complained that the role-playing scenarios undermined fundamental principles of justice and were likely to nab the innocent as often as the guilty.
Contemporaneous with this 10-month Mr. Big operation that involved 103 scenarios in 2013 and 2014, another on Vancouver Island resulted in a murder trial being aborted after police and prosecutors were impugned.
Charges were stayed.
Mr. Big confessions fall into a gap between the traditional rules of admissible evidence — existing safeguards against self-incrimination and the right to silence don't apply because the suspect is not in custody and unaware they are speaking to the police.
Article content
There also is a built-in prejudicial effect of wanting to join a gang and participate in crimes.
And claiming a confession was a lie "shrouds the accused with an aura of distrust," especially when you're someone like Handlen, who turned 67 during the investigation with a record of indecent assault in July 1969, a rape in November 1971, a second rape on Sept. 11, 1978, and for which he received a 12-year prison sentence.
He was in custody from his arrest that month until his release in 1987.
In this case, 12-year-old Jack was abducted on May 6, 1978, likely just after 7 p.m. when she was seen riding her bike home to the Quilchena reserve north of Merritt.
Her remains were discovered 17 years later on June 2, 1995, by a forestry crew during a controlled burn off a logging road west of Nicola Lake.
Article content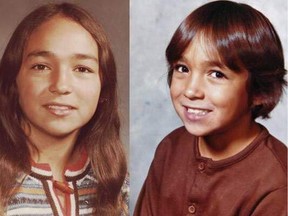 The evidence against Handlen included four written statements by witnesses who had subsequently been hypnotized, his vague Mr. Big confession and similar reenactment. But no actual evidence.
The statements entered under an exception to the hearsay rule did not implicate Handlen — they only suggested that the girl could have been abducted by a man driving a camper/truck.
Yet now-retired Assistant B.C. Supreme Court Chief Justice Austen Cullen found the confession and reenactment "sufficiently reliable" to be admitted.
Cullen's decision was grounded on parsing Handlen's testimony, inference and speculation about vague 45-year-old statements that he concluded supported the reliability of the confession but that could not otherwise be verified.
Article content
"Nevertheless, I am persuaded that in light of the circumstances in which the confessions were made, in light of the confession itself, and in light of the confirmatory evidence taken as a whole and in combination, the threshold issue of 'whether the evidence is worthy of being heard by the jury' is satisfied. … Clearly the potential for some prejudicial reasoning will exist in this case, but in my view, in all the circumstances, and with an appropriate warning to the jury, the prejudicial effect of admitting the evidence does not outweigh its probative value."
That finding is entitled to deference, Bennett concluded.
"Mr. Handlen has not shown that there is a palpable or overriding error in the exercise of the judge's discretion to admit the Mr. Big statement. Indeed, in my opinion, the evidence establishing threshold reliability of the confession and the reenactment was very strong … That evidence was confirmatory of the entirety of Mr. Handlen's confession and reenactment, including the narrow proposition that he abducted and killed Monica before disposing of her body."
Article content
"Very strong" and "sufficiently reliable"? Deference?
Handlen didn't find the locations where the girl was abducted or killed. Absent Mr. Big, as in Hebert's case, the Crown would not have proceeded.
Should not first-degree murder be decided based on proof beyond a reasonable doubt?
Ian Mulgrew: B.C. court allows Cranbrook killer's appeal for access to evidence in '94 slayings

DNA technology best hope to solve murder cold cases, former cop says
---
More news, fewer ads, faster load time: Get unlimited, ad-lite access to the Vancouver Sun, the Province, National Post and 13 other Canadian news sites for just $14/month or $140/year. Subscribe now through the Vancouver Sun or The Province.