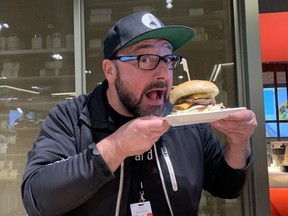 Article content
The Scotiabank Arena may be gearing up for NHL and NBA season, but it sure looked like sustenance season during a recent meet and eat in which some of the finest concession food fare were being rolled out for the media to see and enjoy.
Article content
This season looks like a winning year to sink your teeth into, with 11 concession stands (a mixture of favourites to new kids on the block) offering up everything from burgers to beef bowls, mini charcuterie boards to the most amazing riffs on rice dogs.
Article content
And, after sampling a few dishes, I'm mighty sure both Maple Leafs and Raptors fans will agree the 2022-23 season is going to be a delicious one!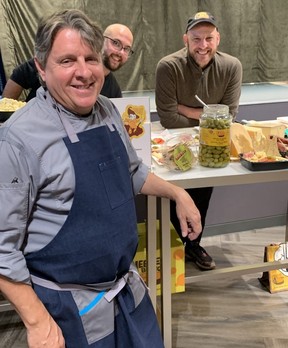 "We're pretty excited about this year's offerings," said Chris Zielinski, culinary director for MLSE, adding  "especially as the lockdown really impacted not only on the games but the whole restaurant industry. It's good to come back, and give fans a chance to enjoy the games with good food.
"Last year was tough, and it's been a long haul, but the excitement for all of this is just building."
Article content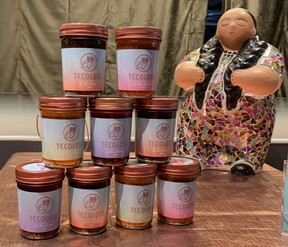 And there's plenty to choose from, including offerings from recent Michelin star winners like award-winning chef Patrick Kriss of Alo fame, who was in the house presenting Aloette's awesome take on a pulled pork sandwich – a slow cooked baby back rib sandwich smothered in BBQ sauce and all the fixings.
RECOMMENDED VIDEO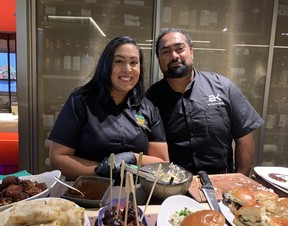 Nearby was famed BBQ pit master Lawrence Pianta, whose Cherry Street Bar-B-Que received a special nod from the Michelin Group, and who was handing out servings of a double stacked brisket burger and "secret sauce." "It's been a tough haul for the restaurant industry," said Pianta. "Being here, with the fans, and sharing your food vision makes you forget what the country just came out of."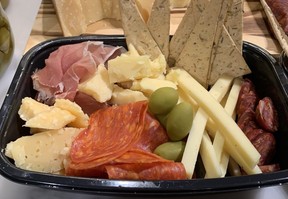 Famed foodie Afrim Pristine of Cheese Boutique was offering up a special miniature charcuterie board brimming with famous cheeses, prosciutto and all the accoutrements of a perfect picnic – but in an arena setting. He's also offering a new spin on mac and cheese featuring a blend of "Australian mozzarella, truffle gouda and Canadian cheddar, and my mother's favourite pasta, ventaglia," said the affable award-winning cheese expert.
Article content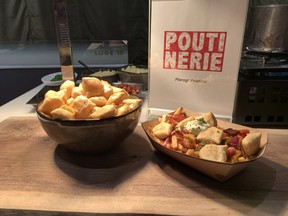 There was so much more. The Pierogi Poutine of house cut fries topped with smoky bacon, gravy, grated cheddar, mini pierogis, and Wicked Carib (formally Leela's Roti) was offering vegan and gluten-free jerk fritters, along with jerk chicken sandwiches and the most amazing wraps. On hand to offer up the helpings were chefs Asif and Annie Khan.  Of course it wouldn't be a party without the delightful works of Tecolote (formerly Los Colibris) and chef Elia Herrera's abodo beef tacos that were eagerly being devoured.
Canadian food scientist says pass the stuffing and not the sickness this Thanksgiving

Regardless of how tough things have been, Canadians are gearing up to celebrate Thanksgiving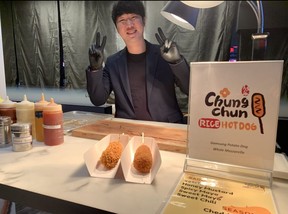 Other offerings included Karaage fried chicken bao – crispy chicken thigh topped with sesame dressing and Korean pickled veggies – and these weird and wonderful Chungchun rice dogs, fried beef and chicken sausages wrapped in a secret rice batter. Plenty for vegetarians and vegans. And for those looking for some good-old fashioned comfort classics, St. Patties was in the house with a rib-sticking grilled cheeseburger!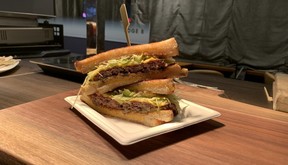 This year, I'm hoping to take in a game or two, and looking forward to trying out a couple of arena offerings. Regardless how the games go, I'm sure I'll be mighty satisfied.