Article content
Cops are hunting a west-end sex assault suspect and warning the public to be cautious. Police say that on Thursday, Sept. 29, 2022, around 8 p.m., officers responded to the Dundas St. W. and Bloor St. W. area for a sexual assault.
Article content
A man allegedly approached two women and then sexually assaulted them both. The suspect is described as 6 feet, medium build, around 30 with black hair and yellow-stained teeth. At the time of the attack, he was wearing a grey Roots hoodie, light blue jeans, Adidas slides and carrying a black gym bag.
Article content
Anyone with information is asked to contact police at 416-808-1100, Crime Stoppers anonymously at 416-222-TIPS (8477), or at www.222tips.com.
COPS PROBE BOY'S SHOOTING
Detectives are investigating a shooting late Friday night in Scarborough that sent a boy to hospital. According to cops, officers responded to the area Ellesmere Rd. and Dolly Varden Blvd. for reports of shots fired. Initially, there appeared to be no victims at the scene.
Article content
Later, the boy walked into a hospital with a gunshot wound. Investigators believed the wound was sustained in the earlier incident. His injuries are considered non-life-threatening. So far, police have not released any suspect information.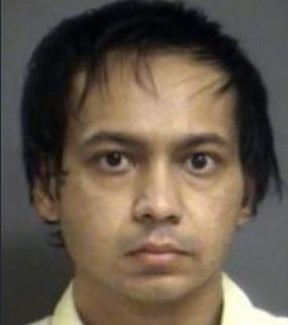 POLICE NAB CAMH ELOPEE
Toronto Police have recaptured an elopee who went on the lam from CAMH. Muhammad Mughal, 37, was last seen on Thursday, around 3:49 p.m., in the Queen St. W. and Ossington Ave. area. He was picked up Friday afternoon. Mughal was found Not Criminally Responsible for assault with a weapon and possession of a weapon for a dangerous purpose. An elopee is a person who is subject to detention at a psychiatric facility and is absent without leave.
WOMAN DEAD IN HWY. 401 CRASH
Article content
A 23-year-old Brampton was killed following a crash on Hwy. 401 in Mississauga early Saturday. The incident occurred in the westbound collectors near Dixie Rd. around 4:45 a.m.
Initially, the OPP told CP24, it was a minor two-vehicle collision without injuries. The drivers pulled onto the shoulder of the busy expressway when a third car pulled over. As they spoke, a fourth vehicle emerged striking two of the people, killing the unnamed Brampton woman and leaving the other victim with minor injuries.
DOWNTOWN STABBING SENDS ONE TO HOSPITAL
A man was listed in serious condition after he was stabbed in the Queen St. W. and Spadina Ave. area at around 8:44 p.m. on Friday night. When police arrived, they discovered the injured man, who was rushed to a trauma centre. Officers took a second man into custody.
Article content
HAMILTON WOMAN CHARGED IN SEX TRAFFICKING
A 23-year-old Hamilton woman has been arrested and hit with a slew of charges after she allegedly trafficked another woman into the sex trade. Dejanay General is charged with aggravated assault, assault with a weapon, utter threats, fail to comply with probation and a release order, trafficking in persons, advertising sexual services, procuring for sexual services, material benefit from sexual services, withholding or destroying documents, and distributing intimate images without consent. Contact Det. Kyle Jarvie at 905-546-3831 or Crime Stoppers at 1-800-222-8477.