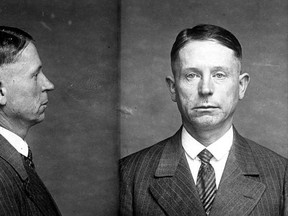 Article content
The doomed man had a question for the prison headshrinker: "Tell me, after my head has been chopped off will I still be able to hear; at least for a moment, the sound of my own blood gushing from the stump of my neck?"
Article content
The doctor responded why … yes. The ears and brain would likely function for several seconds after the serial killer lost his head to the guillotine.
Article content
Peter Kürten beamed: "That would be the pleasure to end all pleasures."
How's that for a quick peak into the twisted mind of the man German newspapers called the Vampire of Dusseldorf? Kürten even inspired the first serial killer movie, M, starring the fabulous Peter Lorre.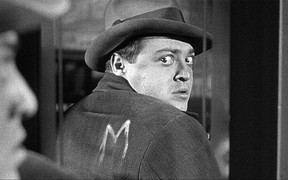 Kürten was pretty much doomed from the start. Born in 1883 in Cologne, his family lived in poverty and squalor with a sadistic alcoholic father who battered and abused his wife and children.
When Kürten was nine years old, a dog catcher who lived in his building befriended the boy. This villain introduced the child to bestiality with the canines he captured.
Article content
According to Kürten, it was 1892, the same year of his first murders. The victims were two school pals. Kürten pushed one off a boat and the other dove in for the rescue but both boys were held underwater until they drowned. Cops blew it off as a tragic accident.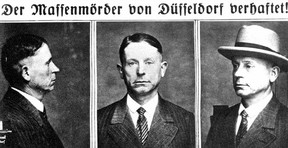 At 16-years-old, Kürten left his abusive home and moved into the criminal milieu. In 1899, around the same time his father was arrested for incest with his sister, 13.
The troubled young man also began landing in prisons, hardening his sadistic tendencies and accelerating his depravity.
On May 25, 1913, Kürten committed his first murder as an adult. The victim was 10-year-old Christine Klein who was raped and stabbed to death in her Cologne home while her parents were at work.
Article content
He later told cops he ejaculated as he heard the blood dripping from the little girl's throat. Not long after, he strangled a 17-year-old girl in Dusseldorf.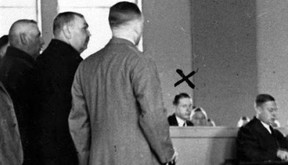 When the First World War erupted setting Europe ablaze, the bizarre man was called upon to serve in the German army. But he quickly deserted and was caged until 1921. Prison only accelerated his rage and bloodlust.
After he was sprung, he met a former sex worker who had murdered her boyfriend, and Kürten settled into four years of wedded bliss. He worked as a moulder and became active in his union.
By 1929, Kürten began dedicating himself to murder with a vengeance.
In February of that year, he strangled nine-year-old Rosa Ohliger, followed by the stabbing death of mechanic Rudolf Scheer, 45, five days later.
Article content
By now, cops knew there was a maniac on the loose in Dusseldorf. The newspapers dubbed the mysterious killer "the Dusseldorf Vampire."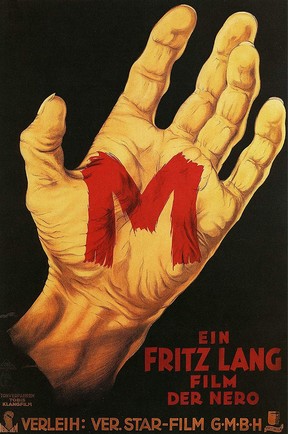 In a single day, the maniac attacked three more, stabbing them with a knife.
On Aug. 18, 1929, the killer spotted two sisters, aged five and 14, in a local park. He strangled and then slashed the throat of the younger child.
But the older girl was stabbed, then bitten on the throat where he sucked the child's blood from her wounds.
By this point, the city and country were living in terror, chilled to the bone by a mysterious killer who seemed to strike at will. Kurten began using a hammer for his murders in September and killed two more women as well as raping and trying to kill others.
On Nov. 7, 1929, the next victim was five-year-old Gertrude Albermann. He stabbed her 35 times.
Article content
Cops always believed there was just one killer, despite Kurten's efforts to put them off his trail with different weapons and victimology. And a terrified public flooded detectives with a staggering 13,000 letters and more than 9,000 people were interviewed.
Kurten reveled in the hysteria and even wrote a letter to one newspaper detailing where the body of victim Gertrude Albermann had been dumped. But the end was approaching for the Vampire of Dusseldorf.
On May 14, 1930, he raped a young woman named Maria Budlick but let her live. Ashamed, she wrote a letter to a friend, but it went to the wrong address and the recipient called cops who encouraged Budlick to press charges.
She took detectives to Kurten's apartment but he spotted them and escaped. Desperate, he later confessed to his wife that he was the Vampire of Dusseldorf and encouraged her to collect the reward.
Article content
When he was finally arrested, Kurten confessed to everything: Nine murders and seven attempted murders.
His trial began April 13, 1931. This monster who had terrorized Germany looked like a respectable businessman. After trying to withdraw his confession, Kurten realized his goose was cooked. He blamed his childhood and the German penal system for stoking his bloodlust.
He showed no remorse. The jury took just 90 minutes to return guilty verdicts on all counts setting the table for the death penalty.
On July 2, 1931, he was executed on the guillotine. It isn't known if Kurten heard his blood spurt.
Fritz Lang's famed M starring Peter Lorre made its debut in 1931.