Here's your daily update with everything you need to know on the coronavirus situation in B.C. and around the world.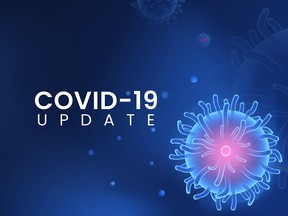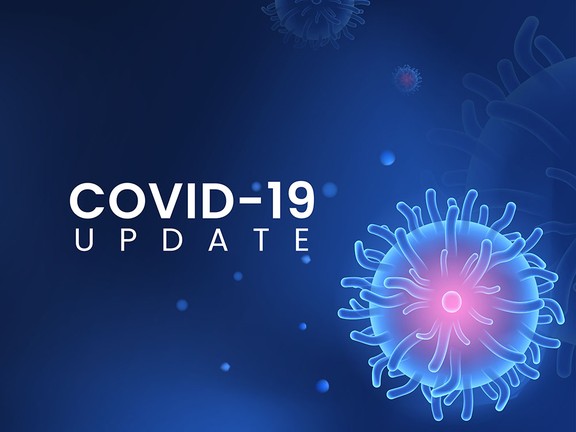 Article content
Here's your update with everything you need to know on the COVID-19 situation in B.C. and around the world for June 22, 2022.
Article content
We'll provide summaries of what's going on right here so you can get the latest news at a glance. This page will be updated regularly every day this week, with developments added as they happen, so be sure to check back often.
You can also get the latest COVID-19 news delivered to your inbox weeknights at 7 p.m. by subscribing to our newsletter here.
---
Here are the latest B.C. figures given on June 16 for June 4 – June 11:
• Hospitalized cases: 276
• Intensive care: 19
• New cases: 726 over seven days
• Total number of confirmed cases: 373,366
• Total deaths over seven days: 50 (total 3,682)
Read the full report here | Next update: Today at 1 p.m. (or later)
---
Headlines at a glance
• Strokes, blood clots, wheelchairs: B.C. patients describe rare reactions to COVID vaccines.
•South Africa repeals COVID rules as fifth wave fades.
• Quebec's immunization committee is recommending that the province prepare for another round of COVID-19 vaccination that could see some adults receive a fifth shot by the fall.
• Denmark will offer a fourth COVID-19 shot to some.
• Canada's defence chief is reviewing the COVID vaccine requirement for the military.
• The U.S. has begun distributing COVID vaccines for children as young as six months around the country.
• As of Monday, unvaccinated Canadians can board planes and trains in Canada for the first time in two years.
• A UN biodiversity summit will be moved to Canada from China over the country's COVID-19 policy.
• Now that the U.S. has approved COVID-19 vaccines for children under 5 and Canada is weeks away from a decision, we look at the case for and against vaccinating kids.
Article content
---
LATEST NEWS
Strokes, blood clots, wheelchairs: B.C. patients describe rare reactions to COVID vaccines
As British Columbians were starting to get COVID-19 vaccinations in December 2020 and the first half of 2021, health officials were behind-the-scenes carefully tracking serious side-effects from the shots, according to documents recently released under the Freedom of Information Act.
Although the 42-page released contains few examples of severe reactions, those that were flagged sparked immediate responses from health leaders who were monitoring the millions of Canadians getting the new vaccinations.
A June 7, 2021 email to Dr. Bonnie Henry, B.C.'s provincial health officer, revealed that a person in the Interior Health region suffered a "severe stroke" after getting the Pfizer vaccine, which was deemed to be "an adverse reaction" to the shot.
Article content
Read the full story here.
—Lori Culbert
South Africa has repealed COVID-19 rules that made masks mandatory in indoor public spaces, limited the size of gatherings and imposed entry requirements at its borders, the health minister said on Thursday.
South Africa has recorded the most coronavirus cases and deaths on the African continent, with over 3.9 million confirmed infections and more than 101,000 deaths.
Minister Joe Phaahla said authorities had noted a decline in cases, hospitalizations and reported deaths and concluded that a limited fifth wave was dissipating.
—Reuters
Manitoba Premier Heather Stefanson has tested positive for COVID-19.
Article content
Stefanson has posted on social media that she is experiencing minor symptoms and is working from home while self-isolating.
The premier says her office has informed people she came into contact with over the last few days.
Stefanson was at a few public events recently, including the unveiling of a mural at the legislature Monday which had dozens of people in attendance.
Manitoba's other main party leaders have also tested positive for COVID-19 at different times during the pandemic.
Opposition Leader Wab Kinew, who tested positive last November, wished Stefanson a speedy recovery on Twitter.
—The Canadian Press
Some Quebec adults could get 4th or 5th COVID-19 shots this fall: vaccine committee
Quebec's immunization committee is recommending that the province prepare for another round of COVID-19 vaccination that could see some adults receive a fifth shot by the fall.
Article content
The committee says supplemental boosters should be offered beginning at the end of the summer to people 60 and over, the immunocompromised, health workers, pregnant women and people living in isolated regions.
It is recommending vaccination even for members of those groups who have already received three or four shots of the vaccine, as long as their last shot or COVID-19 infection occurred at least three months prior to the next injection.
The committee also says a "basic vaccination" for most adults should be defined as three doses — two initial doses and a booster — but it adds that the definition can vary depending on people's age and medical history.
It says the province should focus on boosting the population's immunity with periodic vaccination campaigns rather than counting the total number of shots people have received.
Article content
— The Canadian Press
A fourth COVID-19 vaccine dose will be offered to nursing home residents and people age 50 and over in Denmark later this year, the prime minister said Wednesday.
The reason for the move is a rise in cases of the BA.5 coronavirus variant in Europe, and Denmark's government says it wants to move swiftly to avoid potential restrictions or a lockdown.
"The infection has been on the rise for the past three weeks," Prime Minister Mette Frederiksen said. "That is why we are acting now."
She added that the swift move was aimed at taking care of older people and the vulnerable and to avoid the congestion of hospitals, shutdowns and restrictions and to keep the economy going.
Article content
—The Associated Press
Defence chief Gen. Wayne Eyre is reviewing the Canadian military's COVID-19 vaccine mandate, which remains in effect even though a similar requirement for most other federal employees has been suspended.
Eyre first ordered all troops vaccinated against COVID-19 in October, saying the requirement was intended to protect the Armed Forces and "demonstrate leadership" as the Liberal government adopted vaccine mandates across the federal public service.
Yet while the majority of federal mandates were lifted Monday, including for civilians working in the Department of National Defence and members of the RCMP, the requirement still applies to those serving in military uniform.
Article content
"We are currently reviewing the (mandate) in order to maintain a safe working environment while remaining ready to conduct CAF operations in support of Canadians at home and around the world," Defence Department spokeswoman Jessica Lamirande said.
—The Canadian Press
U.S. COVID vaccines start to roll out for young children
The United States has begun distributing COVID vaccines for children as young as six months around the country, and availability of the shots will improve in the coming days, according to White House COVID-19 response coordinator Dr. Ashish Jha.
U.S. regulators authorized Moderna Inc's two-dose vaccine for children aged six months to five years and the Pfizer-BioNTech three-shot regimen for children aged six months to four years late last week.
Article content
It is unclear how many parents will vaccinate their youngest children. Since the Pfizer-BioNTech vaccine was authorized in October for ages 5 to 11 , only about 29% of that group has been fully vaccinated, federal data shows.
Just one-in-five parents with children under age five said they intended to get them vaccinated "right away" once they became eligible, a survey by the Kaiser Family Foundation published in May showed.
Read the full story here.
— Reuters
A United Nations summit on biodiversity will be held in Canada instead of China, organizers announced Tuesday, the second major international event to be moved from China because of its strict anti-coronavirus policies.
Article content
The U.N. secretariat for the Convention on Biological Diversity and China's environment ministry said in separate statements that the meeting will be held in December in Montreal, where the secretariat is based.
China, which is the chair of this round of meetings, decided to move them outside of the country "due to the continued uncertainties related to the ongoing global pandemic," Elizabeth Maruma Mrema, the executive secretary of the convention, said in her statement.
The Chinese environment ministry said the decision was made "after comprehensively considering the pandemic situation at home and abroad."
—The Associated Press
Now that unvaccinated Canadians may board planes, expect even more delays
Article content
As of Monday, unvaccinated Canadians can board planes and trains in Canada for the first time in two years, meaning nearly seven million more people are eligible to join the growing crowds at Canadian airports.
Travel industry professionals say the change to government's COVID-19 travel restrictions will result in more travel and longer wait times at Canadian airports. And they expect to see the biggest surge in domestic flights.
"I think there is going be a huge, significant increase in travel starting Monday, from a domestic perspective" said Marty Firestone, president of Travel Secure Inc., an Ontario-based travel insurance company.
Richard Vanderlubbe, president of tripcentral.ca, agreed. "There's definitely a pent-up demand for people who are not vaccinated, the easiest of which being domestic travel."
Article content
Read the full story here.
— Carly Penrose, National Post
What's the case for vaccinating tots five and under against COVID?
Father to a two-year-old toddler, Raywat Deonandan was delighted when advisers to America's drug regulator gave their unanimous blessing to COVID-19 vaccines for children down to six-month-olds.
"What's that I hear emanating from the clouds on high," the University of Ottawa epidemiologist and COVID commentator tweeted. "The dulcet tone of angels singing?"
While it's true that children are less likely to be symptomatic and much less likely to be hospitalized with COVID than adults, "the threat to children is real," Deonandan said. "In the U.S., the rate of hospitalization for kids under five was four times during the Omicron wave as it was during Delta."
Article content
The Food and Drug Administration concurred with its advisers and Friday authorized Pfizer and Moderna "kiddie" shots. On Saturday, the Centers for Disease Control and Prevention, the final arbiter in how vaccines should be used, expanded eligibility for Pfizer and Moderna jabs to nearly 20 million children ages six months through five. Vaccines will start going into little bodies Tuesday. U.S. President Joe Biden greeted the news as a "monumental step" in the fight against the virus.
Read the full story here.
— Sharon Kirkey, National Post
---
What are B.C.'s current public health measures?
MASKS: Masks are not required in public indoor settings though individual businesses and event organizers can choose to require them.
Article content
Masks are also encouraged but not required on board public transit and B.C. Ferries, though they are still required in federally regulated travel spaces such as trains, airports and airplanes, and in health care settings.
GATHERINGS AND EVENTS: There are currently no restrictions on gatherings and events such as personal gatherings, weddings, funerals, worship services, exercise and fitness activities, and swimming pools.
There are also no restrictions or capacity limits on restaurants, pubs, bars and nightclubs; and no restrictions on sport activities.
CARE HOMES: There are no capacity restrictions on visitors to long-term care and seniors' assisted living facilities, however, visitors must show proof of vaccination before visiting. Exemptions are available for children under the age of 12, those with a medical exemption, and visitors attending for compassionate visits related to end-of-life.
Article content
Visitors to seniors' homes are also required to take a rapid antigen test before visiting the facility or be tested on arrival. Exemptions to testing are available for those attending for compassionate visits or end-of-life care.
---
How do I get vaccinated in B.C.?
Everyone who is living in B.C. and eligible for a vaccine can receive one by following these steps:
• Get registered online at gov.bc.ca/getvaccinated to book an appointment in your community.
• Or, if you prefer, you can get registered and then visit a drop-in clinic in your health authority.
• The system will alert you when it is time to go for your second dose.
• The same system will also alert you when it is time for your booster dose.
---
Where can I get a COVID-19 test?
Article content
TESTING CENTRES: B.C.'s COVID-19 test collection centres are currently only testing those with symptoms who are hospitalized, pregnant, considered high risk or live/work with those who are high risk. You can find a testing centre using the B.C. Centre for Disease Control's testing centre map.
If you have mild symptoms, you do not need a test and should stay home until your fever is gone. Those without symptoms do not need a test.
TAKE-HOME RAPID ANTIGEN TESTS: Eligible British Columbians over the age of 18 with a personal health number can visit a pharmacy to receive a free take-home test kit containing five COVID-19 rapid antigen tests.