There were 24 people in hospital with an "active infection" of the virus, OPH reported Tuesday, including three in intensive care.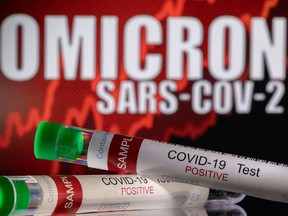 Article content
Key indicators of the level of COVID-19 in Ottawa continue to rise as the city is hit with a new  pandemic wave, according to statistics released Tuesday by its public health unit.
Article content
There were no new deaths since the last bi-weekly statistics had been released by Ottawa Public Health on Friday.
But other indicators, which had been dropping as the city emerged from the sixth wave of the pandemic, are climbing.
Hospitalizations 
There were 24 people in hospital with an "active infection" of the virus, OPH reported Tuesday, including three in intensive care units.
Hospitalizations had been generally dropping since the end of April as the city was on the downswing of the sixth pandemic wave, but that stopped in late June. The seven-day average number of people hospitalized with active infections of COVID-19 was 6.6 on June 22, but it rose to 24.4 by July 7.
That was still lower than in previous waves of the pandemic. For example, in April 2022, Ottawa had as many as 48 people in Ottawa with active cases, while in January 2022 the number reached 143.
Article content
Outbreaks in institutions
The number of ongoing outbreaks in institutions like hospitals, long-term care homes and congregate care institutions was 29, with eight new outbreaks identified since Friday.
The seven-day average number of ongoing outbreaks hovered around 14 to 19 in mid-June, but rose to 25 by July 11. In its July 7 snapshot, OPH called the number of new outbreaks "low and stable."
Viral levels in the wastewater
The level of virus detected in wastewater, which usually climbs comes before hospitalizations rise, nearly doubled between July 3 and 7, OPH said.
OPH as of July 7 had characterized the viral load as "high and increasing." The level on July 5 was higher than it was in January 2022, but still below levels reached in April 2022, according to 613covid.ca, which monitors viral levels.
Article content
Test positivity rate
The number of tests that are positive has gone up since mid-June, when the seven-day average test positivity was around eight per cent. By July 10, that average had more than doubled to 17.6 per cent, OPH said. Its July 7 snapshot called that rate "high and rising."
Advice on what precautions residents can take
OPH has advised residents to take precautions against the virus, including getting all vaccine shots for which they are eligible, staying home if they are sick and wearing masks in indoor public spaces and also outdoors in crowds, such as at festivals, if it's not possible to keep two metres of distance.