"This recommendation simply gives council and future councils flexibility moving forward."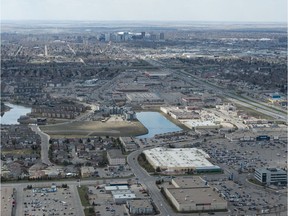 Article content
Despite some who argued it would undermine the city's Official Community Plan (OCP), council has ultimately approved an exception to the density targets for Regina's new neighbourhoods.
Article content
""The OCP is not getting blown up today, regardless of your decision," argued Stu Niebergall, president and CEO of Regina & Area Homebuilders Association, in support of the changes discussed during council's meeting Wednesday.
"This recommendation simply gives council and future councils flexibility moving forward."
In the report approved by council, administration recommended that an exception — through a secondary or concept planning process — that allows for a lower density requirement "for certain areas based on unique circumstances" be amended into the OCP.
Administration wrote that the overall intent of the current policy would be maintained, but the amendment would give council the ability to waive density targets based on "unique factors" such as size of the area, access, and limited potential to accommodate neighbourhood services.
"Development of such areas would naturally be less diverse and likely require some compromise to development in accordance with complete neighbourhoods' policies," the report says, adding these situations are "unlikely to be common" and the overall impact to the OCP would "not be significant."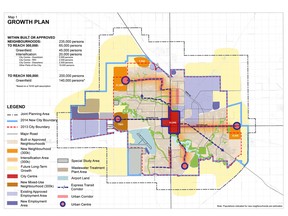 Niebergall offered an exmaple, one also used by the city in its report.
"The lands located adjacent to the Joanne Goulet Golf Course and Pinkie Road is most likely the only lands in the City's Growth Plan that this policy change would affect, as the OCP manages growth up to a population of 300K," he noted in his written submission to council.
Article content
"This location is small and would never meet the criteria for a complete community yet could provide a certain level of opportunity for specific housing options in our overall community."
But, Vanessa Mathews, an associate professor of geography and environmental studies at the University of Regina, cautioned council against such a chance, arguing it not only undermines the OCP, but is in "direct conflict" with the Energy and Sustainability Framework that was passed by council in March.
"Given where we are at with our intensification rate, we cannot afford to lower density under any circumstance," Mathews, who specializes in urban planning and urban geography, told council.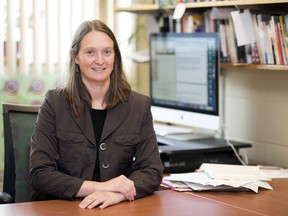 "Constructing new low density neighbourhoods is at odds with our goals for compact and complete communities. It is at odds with our intensification planning, and our emphasis on expanding transportation options to include active transportation and public transit," she continued, adding density should have been considered alongside an intensification report coming to executive committee at a future date as the two issues are intrinsically linked.
She argued a 10-year review of the OCP due in 2023, is a better time to consider if density targets should be modified.
The Design Regina OCP was adopted by council in 2013 and came into effect in 2014. It guides how the city will grow and change "to a future population of 300,000."
A core component of the OCP identifies both residential and employment growth areas, with 70 per cent of growth to be directed to greenfield communities on the "periphery" of the city. This includes 900 hectares of land for greenfield residential development that corresponds to the density target for new neighbourhoods of 50 persons per hectare (pph).
Article content
According to the report approved Wednesday, a group of about 120 industry stakeholders were consulted on the density target for new neighbourhoods as well as intensification incentives through a stakeholder session and survey.
A broader group of more than 500 residents and stakeholders who signed up for updates on the OCP was also engaged online through Be Heard Regina and invited to complete the survey.
Other options provided by administration included either decreasing or increasing the minimum density target, and eliminating the density target altogether or making it simply a guideline.
"This is not something that's going to flourish with a bunch of single-family homes," Coun. Lori Bresciani said in support of the amendment, but single-family homes must be an available option in the city.
According to the Regina & Region Home Builders Association (RRHBA) approximately 19 percent of consumers in Regina can afford a mortgage for a single detached dwelling based on household income," the report noted.
"Market demand and customer preference are not necessarily the same thing as the market demand factors in what consumers can afford and are willing to pay," it says.
While the amendment passed with a majority vote, councillors Dan LeBlanc (Ward 6), Shanon Zachidniak (Ward 8) and Cheryl Stadnichuk (Ward 1) voted against the change.
Zachidniak argued that while the process would ensure the decision goes through both administration and council before it was approved, or not, she argued council did not have the expertise to judge when a circumstance might warrant a waiving of the density target.
Article content
Administration assured the councillor the amended policy would be part of the 10-year OCP review and be subject to public consultation at that time. Stadnichuk also voiced concern over a "policy by exception approach."
In the end, the report passed with councillors Bob Hawkins (Ward 2), Terina Shaw (Ward 7), John Findura (Ward 5), Jason Mancinelli (Ward 9), and Landon Mohl (Ward 10) voting in favour.
The news seems to be flying at us faster all the time. From COVID-19 updates to politics and crime and everything in between, it can be hard to keep up. With that in mind, the Regina Leader-Post has created an Afternoon Headlines newsletter that can be delivered daily to your inbox to help make sure you are up to date with the most vital news of the day. Click here to subscribe.