Karen "Karebear" Thompson was reported missing in November 2021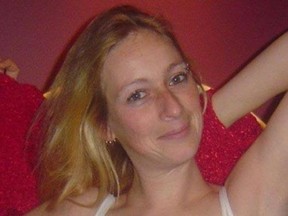 Article content
Detectives fear it's murder.
Six years after she was last seen, investigators believe that 49-year-old mother of four and grandmother of two Karen "Karebear" Thompson met with foul play.
Article content
Now, the OPP is offering a $50,000 reward for information leading to the arrest of the person or persons responsible for her disappearance and probable murder. Cops and her daughter made a plea to the public on Thursday.
"We cannot resolve this case without the assistance of the public," OPP Det. Insp. Chris Josiah told the Toronto Sun.
Article content
A quick glance at the Toronto Sun's database yields nothing on Thompson's disappearance, life or fate. Sometimes that's just the way it goes, particularly when cops put out a baker's dozen of missing people on a daily basis.
Most are found, but some, like Thompson, are not. The likely victims of sinister forces hovering on the periphery of their lives.
Count Thompson among the so-called "missing missing." Her daughter believed a friend had already reported her mom missing. They had not.
Thompson was not reported missing until November 2021 — five years after she was last seen.
"My mom was a fighter and she was a strong woman. I know that she would fight for anyone who needed her help and she would do anything she could to help anyone in need," her unidentified daughter said in the OPP video.
Article content
"She has lots of friends and family that miss her very much and any information would bring lots of people closure."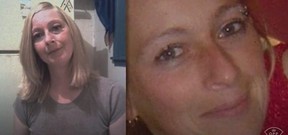 Closure is relative in murder investigations, particularly cases involving the missing and those that remain unsolved.
Karen Thompson was last seen in July 2016. At the time, she was living in Etobicoke. Her daughter was the last one to see her alive on Lake Shore Blvd. W.
This one raises questions: Why is this OPP and not Toronto cops?
The case is being run out of the Orangeville detachment and detectives say that the missing woman has connections to Dufferin County, Alliston, Oakville, Scarborough and Hamilton. Investigators say she led what they describe as a "transient lifestyle," and that's why the case fell into the OPP's lap.
Article content
Who would want to kidnap and possibly murder this woman? A former lover, a lone maniac, elements of the underworld? That isn't clear.
What is clear is that detectives know a lot more than they're saying but to maintain the integrity of the investigation, they're keeping it zipped.
Thompson is described as 130 pounds, 5-foot-10 with a thin build, long blond hair and blue eyes. In addition, she has two tattoos — three skulls on her lower back and an elephant on her left shoulder.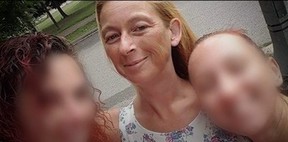 "My investigative team is confident that people have information that could identify the culprits responsible for Karen Thompson's disappearance. Every lead that comes in will be thoroughly investigated. We want to bring resolution to Karen's family," Josiah said in a news release.
Article content
Cops are encouraging anyone with information on the disappearance — and probable murder — of Karen Thompson to share those details with detectives.
In the previous 24 or so hours prior to this writing, Toronto Police issued at least nine media releases pertaining to missing people. Some were young, some were old, most have already been found.
Not so with Karen Thompson, gone six years now.
RECOMMENDED VIDEO
There will unlikely be a happy ending here. But there may be closure.
As I said before, though, closure is relative.
Police urge anyone with information to call the OPP dedicated tip line at 1-844-677-9414, their local police service or — to remain anonymous — CrimeStoppers at 1-800-222-8477 (TIPS) or online at crimestoppers.ca/send-a-tip.
@HunterTOSun