Article content
OPP detectives announced Tuesday that they have charged the former boyfriend of Elnaz Hajtamiri with her kidnapping.
Article content
The 37-year-old Iranian immigrant was brazenly snatched from a relative's Wasaga Beach home by three men wearing police garb on Jan. 12.
She has not been heard from since and there have been no ransom demands.
The suspects fled in a white Lexus RX sport utility vehicle.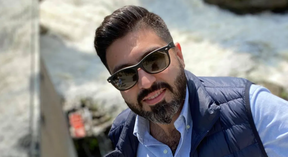 Now, on the six-month anniversary of her kidnapping, police have charged Mohamad Lilo, 35, of Brossard, Que., with kidnapping, and attempted kidnapping. He's also charged with attempted murder in connection with a savage attack on Hajtamiri in a Richmond Hill parking garage last December.
Nine days after the kidnapping, Lilo was arrested and charged with criminal harassment against Hajtamiri who reportedly fled from her Richmond Hill home to Wasaga to escape the alleged harassment.
Article content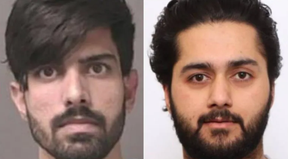 The accused is expected to appear at the Ontario Court of Justice in Barrie on July 13, 2022.
Police engaged in a major media campaign to try and drum up leads as to what happened to Elnaz.
On the three-month anniversary, OPP Major Case Manager Det. Insp. Martin Graham, along with Farsi and Arabic-speaking OPP members, recapped the investigation to date.
They also released a video plea for help from Elnaz's mother in Iran.
The following day, two individuals were criminally charged by York Regional Police for their alleged involvement with the violent and brutal assault and attempted abduction of Elnaz in Richmond Hill.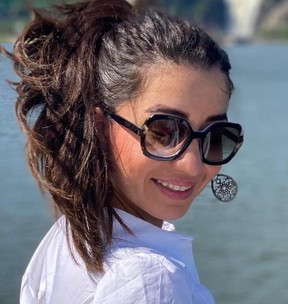 Riyasat Singh, 23, of Mississauga and Harshdeep Binner, 23, of Brampton, are charged with attempted murder, attempted kidnapping, possession of property obtained by crime over $5,000 and mischief under $5,000.
In the days before the attack, Elnaz had quit her job and hoped to turn her passion for baking into a full-time vocation.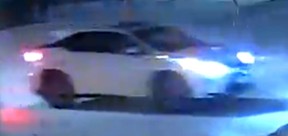 Elnaz Hajtamiri is slim, 5-foot-3, with shoulder-length black hair. She had cut it shorter in the days before she was abducted.
She emigrated from Iran to Canada less than four years ago.
Police urge anyone with information to call a dedicated tip line at 1-833-728-3415. Members of the public are strongly urged to help share previously-released social media information and photos of Hajtamiri, using the hashtag #BringElnazHome.
@HunterTOSun