This renowned custodian, interpreter and advocate of the nation's history must find a way to tell Britain's whole story, not just selective parts of it.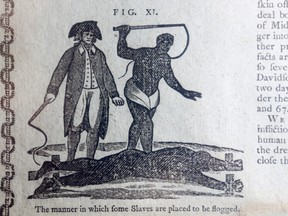 Article content
CAMBRIDGE, England — In this old, storied kingdom, the Ark of the Covenant of history is the National Trust. Since 1895, it has been the custodian, interpreter and advocate of the past — lord and lady of a vast realm of lands, buildings and treasures.
Article content
With some six million members, it is the largest such organization in the world. Under its care are Tudor houses, thatched cottages and Norman castles, as well as churches, abbeys, monuments, mills, moors, woods and wetlands. The National Trust manages some 500 historic sites and 780 miles of coastline.
Article content
The affection of its loyalists reflects another of those characteristics — eccentricity, curiosity, restraint, humility — that define a people. The British cherish their past and its natural and physical representation. A visit to a great house such as Ickworth in East Anglia captures the experience of these places: a sprawling, well-preserved interior staffed by informed volunteers offering discourses on a Chippendale table or a stern family portrait. They stand cheerfully for hours in dim, drafty rooms.
Article content
Beyond are the grounds: a welter of paths and a variety of gardens, walled and Italianate. Broad lawns and ancient trees. Picnic spots. A statutory café offering simple, tasty fare. A giftshop selling handicrafts by local artisans.
In a crowded country, a day out at a great house or a parkland is one of life's simple pleasures. Walkers in wellies and Barbour jacket roam everywhere, families sprawl on the grass by heaping hampers. A lone visitor sips a flask of tea under an oak, reading a well-thumbed Penguin classic. It is genteel and civilized, far from the economic and political disorder.
Now, though, the magical dominion of the National Trust is caught up in its own little drama, divided into camps with different views of history. The cultural wars over history, national identity and social change raging in Canada and the United States have crossed the Atlantic.
Article content
The trouble began two years ago when the Trust commissioned a report examining the association between 93 of its properties and slavery and colonialism. It pointed fingers and proposed measures, such as unconscious-bias training for staff. In response, critics founded an organization called Restore Trust, challenging the charity to return to its founding aims, which, to them, is maintaining and restoring properties rather than embracing "wokeness."
Political correctness has never seemed as prominent here as in urban Canada, where it is a high art, and coastal America, where it is a religion. In fact, the British upper class has long trafficked in casual prejudice.
Thirty years ago, an esteemed scholar could occasionally drop the "n" word in impolite conversation in the common room at a college in Cambridge. So could a senior British diplomat at dinner, offering salty observations about Jews even when talking to one.
Article content
What we see among traditionalists here is the reaction to a legitimate questioning of fortunes built on the spoils of the slave trade. Identifying and decrying these wrongs in historic properties is right. It's the spirit behind the movement in the U.S. to remove statues of Robert E. Lee and other Confederates from streets and drop their names from military bases.
But it is a matter of balance. Lee's statues should be taken down, offensive as they are, but they should go to a museum, where they can be explained.
Here, places cry out for a reckoning. Cliveden, for example, the sprawling estate of Lady Astor near London frequented by Edward VIII and George Bernard Shaw, became a notorious nest of appeasers and pro-Nazis in the 1930s. Shaw, like Edward, embraced a spirited anti-Semitism. If the National Trust has not addressed this — there is no mention in the booklet published by Cliveden House, the hotel on the property — it should.
Mature societies find a way to tell their whole story. Germany has done this admirably. The challenge is not to deny or ignore the truth, but to put it in context.
As chief steward of the nation's past, this is the future of the National Trust.
Andrew Cohen is a journalist, a professor at Carleton University and author of Two Days in June: John F. Kennedy and the 48 Hours That Made History.