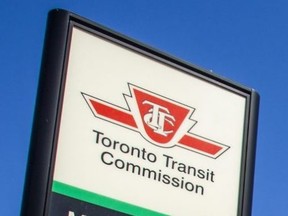 Article content
The TTC snagged headlines last week, not for subway closures or streetcar delays but for reasons one wouldn't expect; the commission has been plagued by employee complaints that continue to mount.
Article content
The TTC is having a culture crisis.
Article content
CTV News reported last week that it spoke to more than a dozen current and former TTC employees who allege they have experienced mistreatment that includes bullying, harassment and discrimination.
According to media reports, the commission has also been served with several statements of claim, seeking a collective $700,000 from employees claiming they were bullied and harassed while at work.
A sampling of the allegations includes the case of Pamela Ashcroft, a 15-year TTC employee and former bus operator who alleges in her statement of claim that between the summer 2020 and 2021 she was subject to repeated "bullying, harassment, and misogynistic and discriminatory attacks" by a male colleague.
Article content
Ashcroft claimed mental distress and that she was forced to quit as a result of the treatment she faced.
Like Ashcroft, Melanie Manos also resigned from her role at the TTC as a closures and diversions operator. Manos alleged in her statement of claim that she was subjected to a poisoned work environment after returning from a medical leave in 2021 when the TTC allegedly refused to accommodate her disability.
According to media reports, The TTC launched several investigations as a result of employee complaints. In Manos' case, she alleges the TTC investigated her complaint for approximately seven months but that ultimately her employer found her manager did not violate TTC's Respect and Dignity Policy.
Another employee, Michael Getchell, also filed a complaint at the TTC that took over two years to investigate but came up with similar results; no finding of misconduct and no substantial remedy offered.
Article content
RECOMMENDED VIDEO
Added to these employee complaints and lawsuits are the growing number of grievances at the TTC from unionized employees year over year.
While it has a policy for most every workplace issue, a robust HR division, best practices, management training and a powerful union, a culture of bullying and mistreatment allegedly persists at the TTC.
The only logical explanation for such a result, is that the organization is dealing in the currency of optics over authenticity.
Naturally an employer of the TTC's size is a large, sophisticated operation that is no stranger to employee complaints or litigation. A drop in morale like this can only be explained through the use of aggressive defensive tactics.
Article content
It seems like the TTC's approach may be too hard-lined. It defends aggressively in even obvious cases of bullying or discrimination.
A tough approach may save money in the short term but it can breed a culture of resentment and fear, much like what the TTC is seeing now.
More cases of bullying and harassment should be heard by the courts, but often aggressive litigation tactics tire even the most tenacious plaintiffs.
Employees should keep in mind that tough litigation tactics used by employers are not usually personal, even though they often feel as though they are. They are meant to wear you down; they are meant to make you drop your case.
It takes a special employee to roll with the punches that come with litigation, and to treat very emotional moments impersonally. Sophisticated organizations like the TTC know that often the most cost-effective move is to be aggressive when confronted with serious allegations. To be a successful plaintiff you must be mentally prepared to weather the storm and be focused on making the best business decision for yourself.
Article content
RECOMMENDED VIDEO
On to this week's questions:
Q. I was let go from my company but was recently asked if I wanted to participate in an investigation against my old boss. Do I have to participate? If I do say yes, what happens after that?
A. After an employee is let go, they are normally not obligated to participate in a private investigation. Former employees may be required, however, to be witnesses in a legal proceeding that related to their period of employment, even after signing a release. If you do elect to participate in the investigation, keep in mind that it is likely private, that you likely will not be told who else is participating, nor will you be notified of the outcome.
Q. I have worked in person throughout the pandemic. I have just accepted a job at a hybrid workplace where my colleagues only come into work two to three days. It is a big adjustment to work from the couch half the week. Being new to the remote work trend, are there certain rights or perks remote workers are entitled to that I should look for?
Article content
A. Remote work employers may offer some perks like payment for office furniture at home (eg. ergonomic chair or laptop stand) as well as payment for high-speed internet. These perks are not legally required. Remote workers are, however, legally entitled to a safe working space. Ask your HR department if there are benefits you can take advantage of to set up your at home workspace. Many employers implemented remote work policies during the pandemic.
Have a workplace issue? Maybe I can help! Email me at [email protected] and your question may be featured in a future column.
The content of this article is general information only and is not legal advice.