On Tuesday, Carra insisted his failure to formally disclose that financial interest was simply a 'paperwork snafu'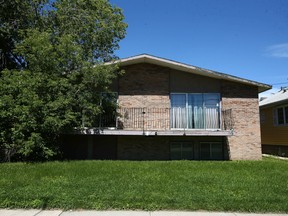 Article content
Coun. Gian-Carlo Carra says he made no secret of his plans to develop an Inglewood property, even though he failed to legally disclose his pecuniary interest in it for more than six years.
Article content
Carra was sanctioned by council last week after the city's integrity commissioner released a report into a complaint that the Ward 9 councillor had failed to disclose his financial interest in the property at 66 New Street S.E.
The commissioner's report found that a $300,000 down payment made in 2015 meant Carra "had crystallized a financial interest in the property, or at the very least, a financial holding related to the Inglewood property."
On Tuesday, Carra insisted his failure to formally disclose that financial interest was simply a "paperwork snafu."
Carra confirmed he made the $300,000 down payment on the property to a family friend, Brian Kernick. The property was purchased by Kernick's company, Kernick Enterprises Ltd.
Article content
Carra confirmed the money changed hands, but there was nothing put in writing.
"It was a classic Calgary handshake deal among close friends," said the Ward 9 councillor.
The title for the property shows Kernick Enterprises Ltd. became the sole owner in August of 2015, at a purchase price of just over $1 million.
Carra said it was his intention to subdivide the lot and build a home on the property.
"I identified 66 New Street as an opportunity, and I said there's no way I can build two houses on this site," he said. "I don't have the financial wherewithal. I don't have the bandwidth. I don't have the time, let alone the ability to build two houses, but there's money to be made there."
He said Kernick was going to build the homes, while he would help with the design and help find someone to buy the other home.
Article content
Kernick confirmed the down payment was a handshake deal and nothing was put in writing.
"It was an oversight," said Kernick. "I don't know. Seems like they're making a mountain out of a molehill. Because, I mean, if something shady was going on, he would have made money on this thing. Not lose money."
When asked if he had ever done another deal in which a large amount of money had been exchanged without paperwork, Kernick said, "No, generally not."
Kernick also said Carra made no secret of his plans for the property.
"Everybody knew it," he said, "Everybody. Councillors, neighbours, everybody was told. Everybody knew about it. I think there was some paperwork he didn't fill out properly and maybe specify it. But it wasn't like it was a secret."
Article content
Carra agreed he made no secret of his intentions with the property. He said he's always pursued principles in city building such as environmental design, social equity and affordability.
"I don't want to build a house that isn't an exemplar of all those ideas. And so we've been very open," said Carra. "Everybody knew. Everybody knew."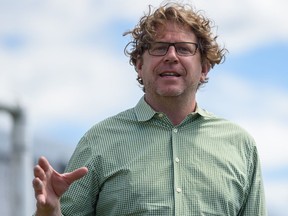 Kernick said his business is no longer involved with the property. He said it was one of the longest development permit processes he'd ever been through. He believes a lot of the opposition to the development of the property was from people who simply do not like the councillor.
"His being so open about his involvement and all the rest of it, I really think hurt us and how long it took to get approved," said Kernick. "I feel I took a financial hit in a big way, sitting on this forever, because people were against the project."
Article content
Carra said the property now belongs to his wife, and they're looking to either sell it or to find another partner to build on it.
"I mean, yeah, you can roll your eyes at the handshake deal we did. But, you know, when Mr. Kernick started to find his financial position slipping, he came to us and then we papered the deal with the promissory note."
That promissory note is mentioned in the integrity commissioner's report as having been filed on Jan. 12, 2021. The report notes Carra did not update his council financial disclosure paperwork to reflect his interest in 66 New Street until Nov. 10, 2021.
Aside from failing to disclose the property on his council paperwork, Carra stands by what he did and says there were no other issues.
"Should I have probably papered the deal with a family friend sooner than we did? Yeah. Should I have disclosed? Absolutely. And that's what I got slapped on the wrist for," said Carra.
"But the idea that anything else there was impropriety is ridiculous, and has been considered and thrown out by significant investigation."
[email protected]
Twitter: @brodie_thomas