The Vancouver Aboriginal Child and Family Services Society says the program reduces the need for government care by using a "restorative practice approach" to support parents on their healing journey.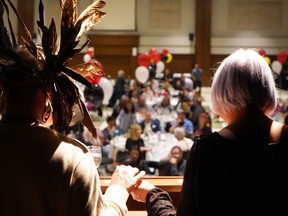 Article content
Indigenous parents coping with the intergenerational trauma caused by residential schools sometimes need a break from raising children so they can focus on healing.
Article content
That's where a Vancouver child protection group comes in. The Vancouver Aboriginal Child and Family Services Society pairs kids with other Indigenous families, usually for just a few days at a time, so the parents can practice self care.
Article content
On Friday—the second National Day for Truth and Reconciliation— the society put out a call for help from residents in the Lower Mainland, who want to be part of the village that it takes to raise children.
While the respite caregivers program is not new (it started in 2001,) the demand for program has spiked. Respite caregivers are people who temporarily provide a safe home for a child whose biological family needs time away from their daily parenting responsibilities.
Over this year and last, there were 150 child placements of respite into caregiver homes, an increase from 76 placements the previous year, according to the society.
Article content
Of the 150, 89 were new respite placements, 40 were respite renewals and 21 were moves from one respite home to another.
The society's resources manager Gavin O'Toole says this program reduces the need for government care by using a "restorative practice approach" to support parents.
"Respite care undoubtedly reduces the risk of children coming into foster care by providing parents with a necessary break as part of their healing journey," he said.
Roberta Pratticò, a spokesperson for the society, said they accept applications from people of all backgrounds but have a strong preference for First Nations, Métis, and Inuit applicants.
When working with non-Indigenous caregivers, the society provides them with training regarding the history of colonization and the intergenerational trauma from residential schools, she said.
Article content
"We practice within an inclusive caregiving approach which puts a child's Indigenous identity and connection to family and culture in the centre," said Pratticò.
"By doing so, we are able to guide non-Indigenous caregivers to work with Indigenous families in a way which respects their identity and strengths.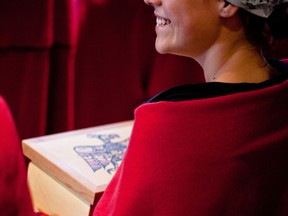 Pratticò said it's difficult to provide a number of how many kids need respite care because that need fluctuates. On its blog, the society shares stories of how the care has helped parents but they never publish their names out of respect for the healing process.
"We are always looking to find a home which is in the best interest of the child, and the more respite caregivers we have, the better the fit for children, youth, and families…there is always a great demand for respite caregivers," said Pratticò.
Article content
On average, children go for respite care for two or three nights a week, two or three times a month, according to the society.
Sometimes, this is longer depending on the current situation for the family, and having an extended stretch of respite care is a preferred option to government care, said Pratticò.
"The reasons (for a break) can vary from a new baby in the home, a parent needing to attend treatment or a healthcare facility, a parent experiencing an acute crisis or loss, single parents who do not have a support network, and/or challenges with meeting the increasingly complex needs of some of the children," she said.
While the society prefers to place siblings together in are, at times, they are separated if limited spaces are available, which she said is why they need more respite caregivers.
In compliance with the Truth and Reconciliation Commission's five Calls to Action for child welfare, the society says it has implemented several restorative practices.
Examples include respite care, the Inclusive Foster Care policy, the Concrete Needs Support policy, and the Out-of-Care Options program.
Those who want to apply to become a respite caregiver can visit the society's website HERE or email [email protected].