'We are … very proud to be recognised in putting Calgary on the culinary map'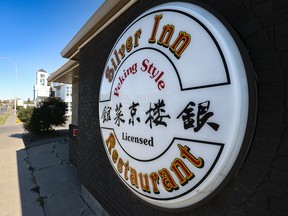 Article content
A Calgary restaurant famed for its invention of ginger beef is set to close next month after almost five decades in business.
Article content
Oct. 9 will be the final day of business for Silver Inn Restaurant, which has been operating in Calgary since 1975.
Article content
"It is a difficult decision for us," reads a post on the restaurant's Facebook page.
"We met a lot of very nice people over the years and seeing generations of customers grow up with us. We are also very proud to be recognized in putting Calgary on the culinary map with our invention of ginger beef."
Article content
The restaurant says it's the first to have served Peking-style Chinese food in Calgary and claims credit for the creation of ginger beef, an item now found on Chinese restaurant menus worldwide. 
According to its website, Silver Inn chef George Wong created the dish in an attempt to appeal to the local palate due to many not being ready to try traditional Chinese foods. He coated strips of Alberta beef in batter, dousing the fried meat with a chili sauce.
Article content
While the dish was initially called "deep fried shredded beef in chili sauce" it quickly gained the moniker ginger beef as its popularity grew. 
The owners aren't quite done yet, however. There is still hope that Calgarians, or other Canadians, may get a taste of the world's first ginger beef again soon.
Article content
"We are developing a new business plan," the restaurant said. "Maybe someday a new version of (Silver Inn) will re-emerge in Calgary or elsewhere in Canada."
The Silver Inn will be the second Chinese food staple to close in Calgary within six weeks. Golden Inn Restaurant, a longtime mainstay in Chinatown, closed at the end of August after 45 years in business.
Twitter: @michaelrdrguez