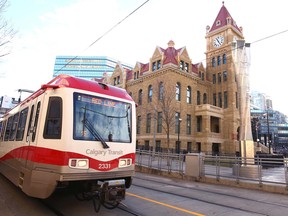 Article content
Transit, affordable housing and flood mitigation top the city of Calgary's wish list as it drafts budget submissions to the two other levels of government ahead of next year's budgets.
Article content
Drafts of those two letters were up for discussion at city council's intergovernmental affairs committee on Wednesday.
Article content
Calgary's request to Ottawa had some specific dollar amounts, such as $58 million from a federal disaster fund for flood mitigation projects, and $13 million annually for mental health and addictions.
The city highlighted five key "recommendations" to Ottawa. Along with those two funding requests, they included more money for economic diversification, affordable housing and the downtown conversion program.
Calgary is encouraging Ottawa to chip in to the city's $100-million office-to-housing conversion project, while also using it as a pilot for other cities.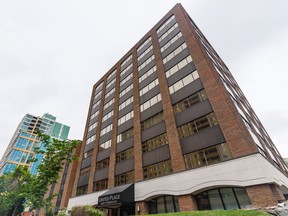 Although transit was mentioned in both letters, the fact that there was no specific funding request caused concern for some councillors.
Article content
"I was disappointed not to see an ask regarding transit," said Coun. Gian-Carlo Carra. "You know that the federal infrastructure bank is considering coming to the table and supporting intercity rail, which will be significant."
Carra said any money for intercity rail needs to be in addition to local transit funding, not in place of it.
Coun. Kourtney Penner also wondered why the city wasn't asking specifically for capital reinvestment in existing transit.
The city's requests to the province were less about money and more about flagging priorities.
At the top of the list, Calgary floated the need for "broad municipal financial reform," including options such as more flexibility in how it can spend sources of revenue and new tools for revenue generation.
Article content
Other priorities included revitalizing the downtown, creating safer communities, affordable housing and continued funding for the city's low-income transit pass.
Committee chair Coun. Peter Demong said although there is some flux at the provincial level of government with the swearing-in of a new premier this week and a spring election looming, the city still wanted to communicate its priorities.
"I would hate to bring them a letter saying 'we want this' the day before they're ready to drop their budget," said Demong. "That's probably not going to do us any good. Giving them three to six months advance notice to say these are the areas that we want you to focus on, I think is prudent."
He said both letters are an exercise in letting the other levels of government understand the city's priorities so they can figure out how best to help.
Article content
"We are one of the major GDP economic engines of Canada, and I think it behooves the federal government to understand that and do whatever it can to help us," said Demong.
Province holds firm on $5M for downtown revitalization

UCP surpasses targets in creating addictions treatment spaces, while still criticizing harm reduction

Two consortiums qualify to compete for $5.5B Green Line contract
Mayor Jyoti Gondek said while she is responsible for drafting the letters, she wants to make it a more collaborative process this year with all of council. She was receptive to councillors' suggestions.
Council members agreed to continue to work together to make revisions to both letters before final approval, set for Nov. 1.
[email protected]
Twitter: @brodie_thomas