Police were called to a report of a reckless driver who had threatened other motorists around 3:40 p.m. on Sunday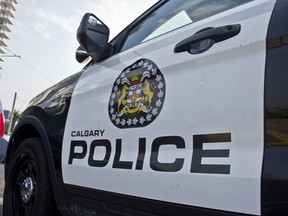 Article content
A 46-year-old man is facing several charges after police received reports of a road-rage incident last weekend where a driver reportedly drove erratically, exited his vehicle and flashed a handgun.
Article content
Police were called to a report of a reckless driver who had threatened other motorists around 3:40 p.m. on Sunday. Officers were told two friends were driving south on Blackfoot Trail S.E. in separate vehicles with their children when a white 2019 Toyota Camry cut in between them causing the vehicle behind the Camry to have to brake suddenly, a news release said Wednesday. The driver of the Toyota then reportedly drove erratically, honking his horn and overtaking the vehicle in front.
Article content
He stopped his vehicle in the roadway, exited the Camry and produced a handgun that he pretended to load with ammunition, while shouting profanities at the other drivers. The man then returned to his vehicle and continued to drive erratically as he attempted to catch up to the two vehicles and stop others from passing him. 
Article content
Police seize nearly 50 weapons after road-rage incident on highway

Child ejected from SUV in suspected road-rage crash near Carstairs

Driver chased and shot during road-rage incident in northwest
The man eventually left the area.
Officers were able to find a vehicle matching the description of the Camry travelling west on Glenmore Trail and turning into the Grey Eagle Casino parking lot. Police stopped the driver and took him into custody.
Police say they seized a loaded gun and ammunition from the vehicle.
Bat Sinh Ly, 46, has been charged with dangerous operation of a motor vehicle, careless storage of a firearm, pointing a firearm, possession of a weapon for a dangerous purpose, carrying a concealed weapon, unauthorized possession of a firearm and driving while suspended.
He is scheduled to appear in court on Nov. 14.