In 2018, challengers rode a wave of dissatisfaction with housing affordability after hundreds of so-called demovictions in the Metrotown area.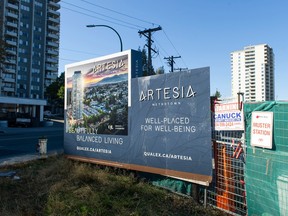 Article content
For decades, the NDP-affiliated Burnaby Citizens Association enjoyed a stranglehold on the city's politics, but that grip on power is now loosening.
Article content
Continuing disenchantment with housing affordability could erode the party's hold on power even further this election in B.C.'s third-largest city.
Article content
In 2018, Derek Corrigan was toppled after a 16-year run as Burnaby mayor by newcomer Mike Hurley, a retired Burnaby Fire Department captain.
And Green Party candidate Joe Keithley, a former punk rocker, captured a seat on council.
Then in the summer of 2021, Mike Hillman, a candidate with the new centrist party One Burnaby, won a seat in a by-election, further loosening the Burnaby Citizens Association's (BCA) control on city governance.
That happened after three BCA councillors left the party in 2020 to sit as independents, unhappy with the party's direction on housing affordability.
Article content
Prior to the 2018 election, the BCA had swept council in three consecutive elections and held a majority of seats dating back to the 1980s.
In this election, Hurley has been acclaimed as mayor since he ran unopposed. Meanwhile, 27 candidates are running for eight council seats, including eight BCA candidates, six One Burnaby hopefuls, four Green Party candidates, and nine independents.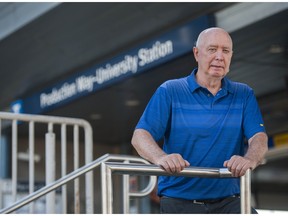 Pollster Mario Canseco, president of Research Co., said players are positioning themselves to continue to pick away at the former ruling party, trying to differentiate themselves on housing development, affordability and livability, perhaps with One Burnaby vying for the mayor's seat in four years.
He noted One Burnaby has candidates with deep political experience, including Richard Lee, a retired veteran B.C. Liberal MLA.
Article content
However, outcomes could also be affected by low voter turnout, as there is no mayor's race, which might reduce voter interest, said Canseco.
As a result, getting out the vote will be key.
"Can you manage to motivate enough people?" he said.
In 2018, both Hurley and Keithley rode a wave of dissatisfaction with housing affordability after hundreds of so-called demovictions in the Metrotown area, where two- and three-storey walk-ups with relatively low rents were replaced by more expensive condo towers.
Council has since required new multi-family developments reserve at least 20 per cent of units for below-market pricing, and requiring the same number of rental units at the same cost be offered to tenants when buildings are demolished for new developments.
Article content
But housing concerns continue in Burnaby with sky-high rents and house prices, as well as a dearth of affordable housing.
A 2021 Housing Needs Report produced by the city noted that 1,146 rental units were lost between 2008 and 2019, nearly nine per cent of the stock.
Canseco's polling firm found earlier this year that 55 per cent of likely voters in Burnaby, New Westminster and Richmond identified housing as their main concern.
First-time Burnaby voter Sheryl Anne Harris said there is no question housing affordability is the top issue.
A special education assistant at an elementary school near Metrotown, Harris is a renter. She considers herself fortunate to have nabbed a two-bedroom basement suite with a friend three years ago for $1,700 a month that includes utilities.
Article content
But if she wanted to move, a similar place today at the same price does not exist, noted Harris.
One Burnaby grabbed her attention with its focus on housing while she exited transit one day — and she voted for several of their candidates in advance polling.
Hillman, who is seeking re-election for One Burnaby, says the new party wants to see permit-mandated timelines: three days for simple retrofits, three weeks for pre-approved builds and plans by accredited professionals, and three months for consultations and initial approvals on major works.
The party also endorses the introduction of laneway houses to Burnaby.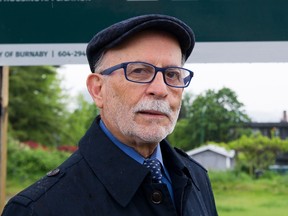 Pietro Calendino, a six-term council member with the BCA, says the city has made progress on housing and affordability, pointing to the new policies introduced this term and an approved 22,000 housing units that will come in the next decade.
Article content
Calendino said many of those will be rental and affordable, and noted the party supports more density.
A Burnaby Housing Authority is in the planning stages, an entity that would have responsibility for building more low-income, subsidized housing, with the city putting up land and reduced development costs in partnership with higher levels of government.
It's supported by the BCA, One Burnaby, and the Green Party.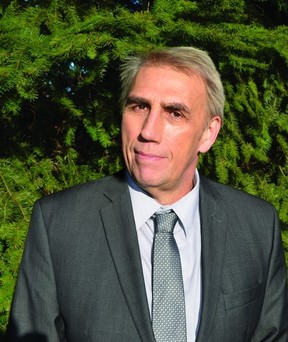 Keithley, who is seeking re-election for the Greens, would like affordable housing fast tracked, potentially by the new housing authority.
He said the city also needs to explore the use of housing co-ops popular in the 1970s, which can also offer more affordable housing.
He is in favour of densification, but not without talking to people in neighbourhoods first.
Article content
Langley Township Election 2022: Mayoral candidates pitch their solutions for housing crisis

New Westminster election: 'Tight three-way race' predicted for mayor after former mayor exits politics

Municipal Election 2022: Policing debate dominates Surrey mayoral race, again
---
More news, fewer ads: Our in-depth journalism is possible thanks to the support of our subscribers. For just $3.50 per week, you can get unlimited, ad-lite access to The Vancouver Sun, The Province, National Post and 13 other Canadian news sites. Support us by subscribing today: The Vancouver Sun | The Province.