Now that summer's almost officially here, it's time to tweak your outdoor style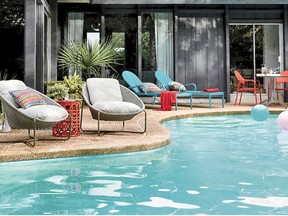 Article content
In less than a month summer will officially arrive, and with the recent heat waves, I've been dreaming about cooling down around a pool. Although I don't have one, I do have friends that rushed out to install backyard pools throughout the pandemic. It was a great way to create a getaway at home and stay cool in their own backyards.
Article content
This year, I plan to add a little glamour to the pool parties I get invited to. From swimming to lounging, I've gathered a couple of affordable "Insta-glamable" poolside essentials that will be in my tote bag when attending summer soirees. Get your rhinestone sunglasses and sunscreen ready — I look forward to seeing you poolside!
Frose All Day!
Everyone loves to enjoy a beverage while lounging outside in the summer heat. It's always wise to use unbreakable glassware, especially if you're "hydrating" with cocktails.
This summer look for acrylic and melamine outdoor glassware that mimics the fancy stuff from your china cabinet. Traditional cut crystal or monogrammed lowball barware are classic looks that will up the style quotient of your cocktails (or mock tails), and make guests feel special while lounging by the pool.
My new favourite outdoor glassware was found at HomeSense for $4 each. It's a champagne flute made of melamine, which means when my high-society demeanour breaks down after a few too many frose, I won't have to worry about chipping or breaking the flute.
Tip: Acrylic and melamine glassware is best washed by hand as the intense heat and scrubbing of the dishwasher will eventually dull or craze (those fine internal cracks that weaken the glass), its crystal-like sparkle.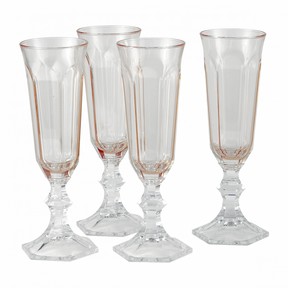 Dry off in style
As a pool-party guest, I always bring my own towel. I think it's good etiquette to do so, but also most of my fancy friends who own pools buy a collection of matching towels for guests to use. Nevertheless, I like to be able to easily identify my towel so I don't mix it up with others.
Article content
One of the season's biggest looks for beach towels is bright floral and tropical patterns. Look for tropical prints with large green leaves and flowers in groovy colours to create a fashionable statement whether you're drying yourself off or laying on it poolside. For a towel that travels from pool party to pool party, I like one that has synthetic fibre in it. They hold their colour longer than natural fibres, won't stain and don't get musty if I accidentally leave them in my tote bag for a couple of days.
Want to look glamorously co-ordinated? Choose a fun colour from your tropical towel and wear matching flip-flops and a sun visor for head-to-toe style.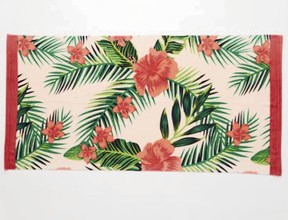 Planning a poolside party? Here are three ways to be a responsible host to your chic poolside guests.
-Greet all guests with a waterproof sunscreen to use. After the sun goes down, offer a nourishing skin cream to soothe tanned, thirsty skin.
-Have lightweight shawls (or large dry beach towels), ready for when the sun goes down and cool evening breezes blow.
-Monitor the bar: Serve single-shot cocktails in larger glasses and add lots of crushed ice to make drinks last longer or serve a premixed tropical punch to control over-pouring at the bar.
-Designate a family member or guest as volunteer pool monitor to watch over guests in the pool — especially at night with minimal lighting. If there are a lot of little ones, hire a lifeguard.
— Karl Lohnes
Do you have a decor dilemma or want more decorating inspiration? Follow Karl on Instagram @karl_lohnes.