"Without that piece, we're kind of destined to doing the same thing over and over again and expecting different results."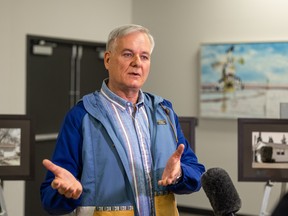 Article content
Al Reisinger knows treating addiction is no simple thing.
Article content
His son, Alex, died at the age of 23 after a fatal overdose. Reisinger and his wife went on to fund a second-stage housing program in Alex's memory. Reisinger has spoken about the need for holistic, intensive and complete treatment programs to help people like his son.
"Without that piece, we're kind of destined to be doing the same thing over and over again and expecting different results," Reisinger said.
He hopes Saskatchewan's government is listening.
Last week, the province announced it plans to partner with third parties to create 150 new treatment spaces, its keystone pledge to address a toxic drug crisis believed to have killed more than 425 Saskatchewan residents last year.
The province's request for proposals says the goal is to increase access to "wraparound, holistic, and non-stigmatizing addiction services," including traditional in-patient programs as well as housing, detoxification and outpatient clinics. 
"If this is a start, that's terrific. And it's going to take a little bit of time to see how this works out," Reisinger said.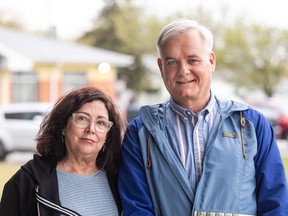 The government has touted treatment as the cornerstone of its response to rising overdose deaths, but many of those services are struggling to keep up with demand.
People who use drugs told a government task force last year that long wait-lists prevented them from seeking help. Man of those who did get it said the 28-30 day in-patient programs were insufficient.
"Long wait-lists and an inability to get the right support depending on their situation means people suffering from substance use disorder may continue to 'use' to avoid getting sick,' " one report said. "For individuals who succeed in accessing support and treatment, participants shared that detoxing for 30 days is too short and that relapse is common."
Article content
In 2015, the coroners service said 121 Saskatchewan residents died of overdose. In 2021, the preliminary total is currently estimated at 425, a dramatic rise fuelled by a more deadly and unpredictable drug supply.
As of this month, the coroners service estimates 251 Saskatchewan residents have already died of overdose in 2022.
Reisinger said one consequence of the tragic loss is that more people understand substance addiction is not a moral failing and can affect anyone.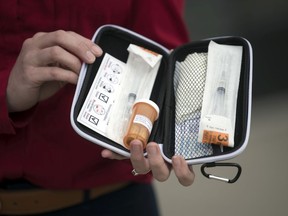 He said his son was a bright, outgoing student with aspirations of becoming a physicist. He was prescribed painkillers in Grade 7 after hurting his back playing hockey. Reisinger said his family had resources to send Alex to private primary treatment, which not every family can do.
He said they quickly understood that the followup to that treatment was just as important.
"To have someone in a place for just 30 days and then have them go back to their old haunts, their chance of maintaining the sobriety is very remote," Reisinger said.
Kayla MacKay co-founded Possibilities Recovery Center Inc. in Saskatoon to help fill that gap. The non-profit offers an intensive outpatient program meant to help people maintain sobriety. She said diversity of programs is key, and is lacking in the province.
"Our services might not be beneficial for clients A, B and C, but it will be for D, E and F," MacKay said.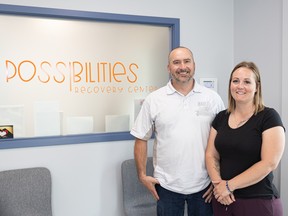 Their programming has received no government funding, so most clients pay for the service. MacKay is among the non-profits and private businesses that intend to bid for government dollars. The province pledged $2.1 million in new operating funds in the first of three years, but has not said how much it will spend in total.
Article content
"There is a risk if there is not follow-through from the government," MacKay said, noting harm reduction services — which aim to decrease the harm of substance use without requiring sobriety — are also underfunded in the Saskatchewan.
Reisinger said his hope is that the province will use the beds as building blocks for a new approach to treating substance use. He wants the provincial government to look at successful models in other jurisdictions, and suggested the federal government should play a financial part, which Saskatchewan Mental Health and Addictions Minister Everett Hindley has also argued.
"Hopefully we're not doing something just to be seen to be doing something," Reisinger said.
[email protected]
twitter.com/zakvescera
Sask. to fund up to 200 addiction spaces in rural, urban communities

Harm reduction van, addictions clinic now operating in North Battleford
The news seems to be flying at us faster all the time. From COVID-19 updates to politics and crime and everything in between, it can be hard to keep up. With that in mind, the Saskatoon StarPhoenix has created an Afternoon Headlines newsletter that can be delivered daily to your inbox to help make sure you are up to date with the most vital news of the day. Click here to subscribe.