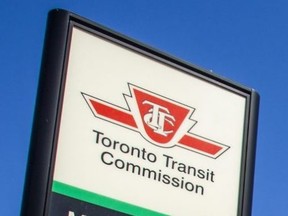 Article content
Budget overrun on the TTC Automatic Train Control (ATC) system on Line 1: Just under $100 million. Final cost of the ATC system: Around $700 million. Faster commute and no TTC weekend closures: Priceless.
Article content
Never mind the three-year delay or the budget increase. If the TTC's new ATC system does what it's supposed to, service on Line 1 will be faster and more efficient.
Article content
More trains — and trains that can move faster — should help clear the rush-hour congestion at the overcrowded Yonge-Bloor hub as well.
Earlier this week, the TTC announced that the ATC signalling system is now fully operational on Line 1.
It's an important change.
Parts of the TTC signal system are as old as the subway itself, dating back to 1954.
With the ATC system, train speed and separation between trains is controlled automatically, through a computerized system.
Train location can be monitored more accurately, too, according to a TTC news release, allowing more trains to operate closer together.
Article content
That means faster and more reliable service and fewer signal-related delays.
Moving to the ATC system took several years with installation happening during all those weekend closures and early closures on weeknights.
Crews performed special track work in the tunnels, installing thousands of pieces of trackside signal and radio equipment — including 2,000 beacons, 256 signals and more than a million feet of cable.
At a news conference this week, Mayor John Tory rolled out some of the facts and figures: the new system will allow a jump from 25 trains an hour to 30 trains and that means moving 33,000 people an hour with the new system vs. 28,000 an hour with the old system.
That's a 17% increase in the Line 1 capacity to move people to their destination.
Article content
In a statement, the mayor thanked transit workers for their efforts and transit users for their patience as the system was installed.
He said ATC, "is a big milestone for the TTC and our efforts to modernize our current transit system. This technology will ensure subway trains can travel faster and more reliably which will result in us being able to move more people across the line as quickly and efficiently as we can."
TTC CEO Rick Leary described the benefits of automatic train control, noting that it will see the city into the future.
"This system will improve existing service, and ensure that we can accommodate expected additional transit growth," he said.
TTC spokesperson Stuart Green said Friday that everything had been running smoothly in the first week of operation.
"Significant capacity and performance improvements are but two of the benefits," said Green. "The completion also means fewer of those 'signal issues' delays on Line 1 as well as fewer weekend closures for signal upgrades."