Gordon Grdina's Nomad Trio has a new album out and is playing at the 2022 TD Vancouver International Jazz Festival.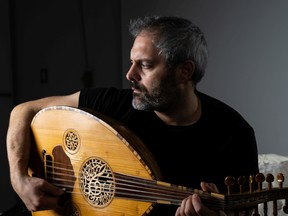 Reviews and recommendations are unbiased and products are independently selected. Postmedia may earn an affiliate commission from purchases made through links on this page.
Article content
It's a rule in the recording industry that it is best to tour behind new product. What this means is that the number of records released in the period from late-March to mid-July is overwhelming. So much so, many don't get the attention they deserve.
Article content
It's one reason artists have merchandise booths at concerts. Be there, enjoy the show, leave with an album is a proven approach.
But if the gig is part of a major festival, that sales technique can mirror the seasonal release conundrum. How many of the gigs you go to will also merit purchases for future listening?
A solution could be a bit of advance notice. Here then are recordings by five artists playing at the 2022 TD Vancouver International Jazz Festival to check out. If you like what you hear, concert information is included and tickets are only a click away.
---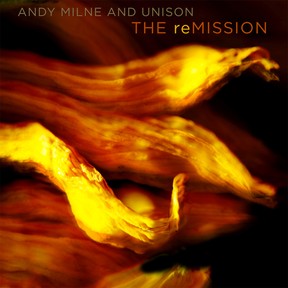 Andy Milne and Unison
The reMission | Sunnyside Records
Genre: Groove jazz
Key track: Winter Palace
As a core member of saxophonist Steve Coleman's influential M-BASE Collective and in his later quintet Dapp Theory, pianist Milne delved into where hip-hop and be-bop were prone to mix to great effect. Entering into the classic piano trio with Unison, Milne scored a jazz album of the year Juno Award for The reMission. With swinging bassist John Hébert and drummer Clarence Penn, the group can slam in hard ,as on Passion Dance, or venture into almost Nordic chamber jazz terrain on Vertical On Opening Night.
Article content
Concert info: Andy Milne and Unison play July 1, 2:30 p.m. at Performance Works. Free show.
Article content
---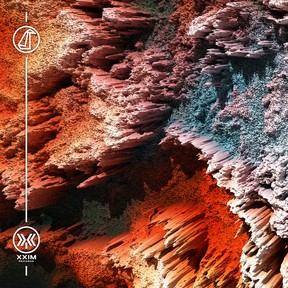 GoGo Penguin
Between Two Waves EP | XXIM Records
Genre: Modern jazz
Key track: The Antidote is in the Poison
Manchester trio GoGo Penguin bring the music of EDM to the traditional jazz trio with great effect. Pianist Chris Illingworth, bassist Nick Blacka and drummer Jon Scott incorporate unique techniques and technology such as the Palm Mute Pedat to give the piano a synth-like character at times, while the rhythm section processes its drive to create "acoustic-electronica." The group is well-known for driving live sets too.
Concert info: GoGo Penguin plays June 28 at the Vancouver Playhouse, 7 p.m. Tickets: from $37.
Article content
---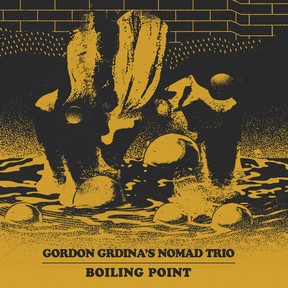 Gordon Grdina's Nomad Trio
Boiling Point | Skril Records
Genre: Free jazz
Key track: Parksville
Vancouver bandleader, composer, guitarist and oud player Grdina has had a very prolific year, releasing everything from orchestral Egyptian classical fusion with Haram to solo guitar recordings of music by sax master Tim Berne. But one of his most exciting groups is this one with pianist Matt Mitchell and dynamo drummer Jim Black. The sound is frequently frantic with all members shredding through songs such as the title track and staccato pulse of Parksville. The band even manages something close to balladry on Shibuya.
Concert info: Gordon Grdina's Nomad Trio plays July 1 at the Ironworks, 11:30 p.m. Tickets from $24.
Article content
---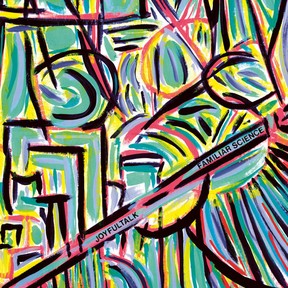 Joyfultalk
Familiar Science | Constellation Records
Genre: Electronic experimental
Key track: Blissed For A Minute
Jay Crocker is a lot of things. A composer of dense, pulsing electro-acoustic outsider electronica, the composer and multimedia artist is also an avid instrument builder. He puts his expertise in all fields to work on the new album Familiar Science, which contains elements of post-bop grooves, strange atmospheric textures, and undefinable instrumental freakouts as heard in Particle Riot. It's anyone's guess how he presents his singular sounds in a live setting, but it's likely to be pretty "surround sound."
Concert info: Joyfultak plays on June 24, 11:30 p.m. at the Ironworks. Tickets from $24.
Article content
---
PIQSIQ
Live From Christ Church Cathedral | piqsiq.com
Genre: Avant-Indigenous
Key track: Nightmare
Sisters Tiffany Kuliktana Ayalik and Kayley Inuksuk Mackay are the throat-singing duo of PISQIQ. Performing both traditional and original compositions, the duo's music is rooted in Nunavut's Kitikmeot and Kivalliq regions. But the siblings have turned tradition into a tool of cultural resistance with recordings such as the powerful Live from Christ Church Cathedral. The church declared Inuit throat singing an evil practice and played a role in policies enacted by the federal government to all but vanish the tradition. By performing and recording their music inside just such a church, the duo had its resistance echoing off the walls.
Concert info: PIQSIQ plays on June 25, 7:30 p.m. at Performance Works. Tickets: From $37.